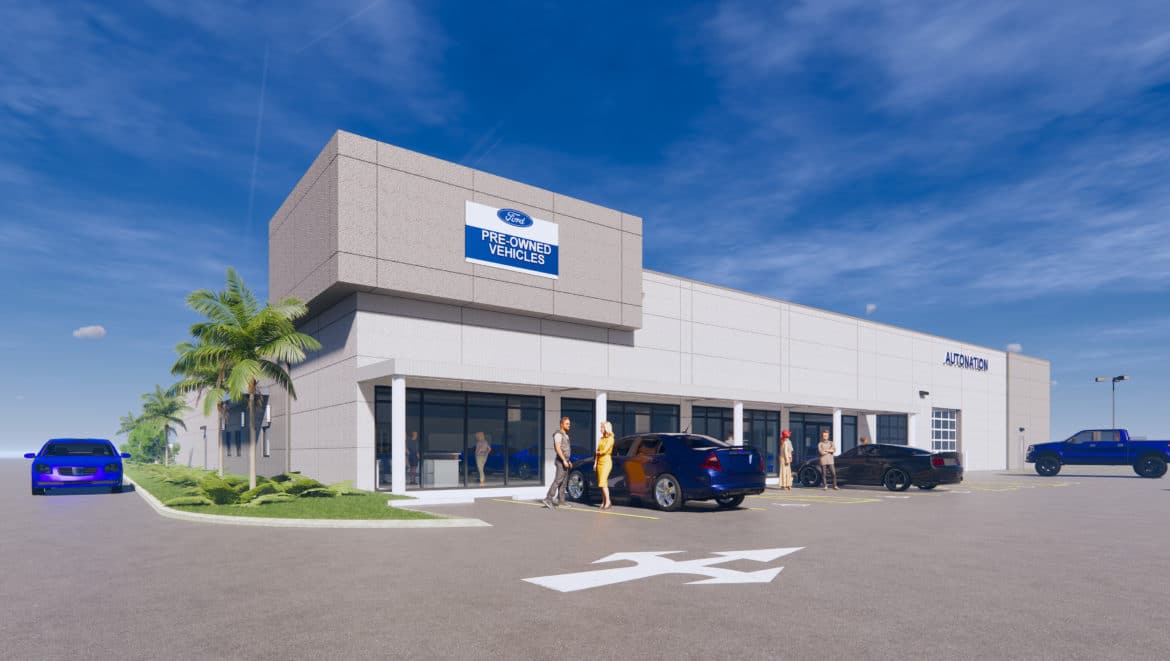 For most of us in the design and construction industry, working remotely has been an extension of our workflow for several years. As essential engineering professionals, continuing to work during a pandemic can create multiple challenges to what we normally would view as being simple tasks. Certainly, keeping our co-workers and partners safe is of paramount concern. One of those challenges surfaced with our project in Panama City, FL.
In mid-March 2020, Rives Construction was beginning renovation and construction of the AutoNation Pre-Owned Panama City building which was damaged during Hurricane Michael in 2018. PES Structural Engineers had completed construction documents and the site was under demolition. Many questions had arisen on site due to the varied structural systems and existing conditions encountered in the field.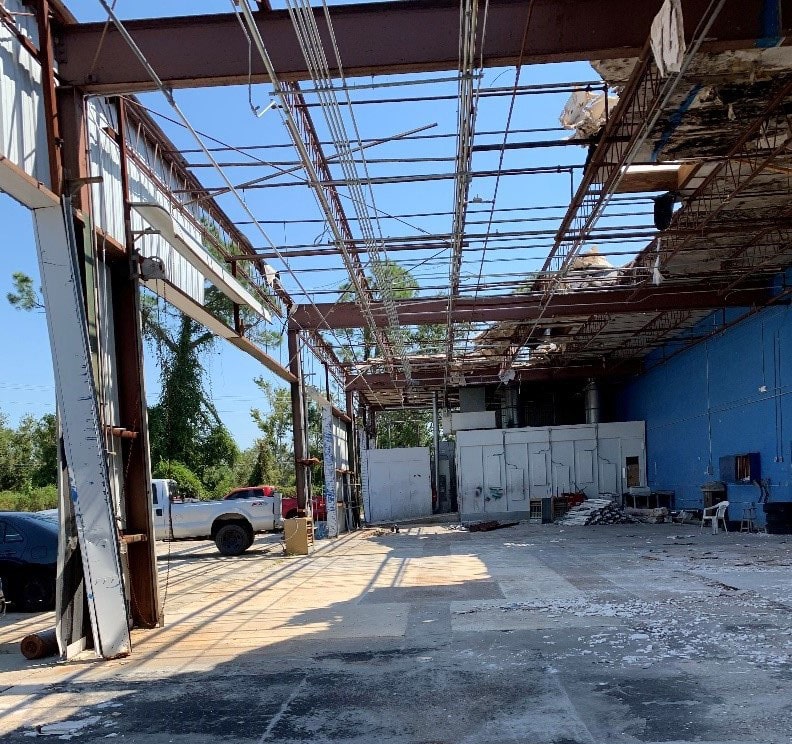 With the onset of Covid-19 within the United States, employee and staff safety had become the top priority for all companies. Traveling to the project site had become an additional concern. Joe Kenney, P.E., M.S.C.E., PES project manager, and Michael Planer, P. E., SECB, PES President, discussed performing a virtual site visit with the team.
A process was developed where Aaron Wampler, Rives Construction project superintendent, would submit detailed RFIs of the areas needing review. PES Structural Engineers would review and prepare from the RFIs, then Aaron would walk the site corresponding with the PES team over FaceTime, reviewing and working toward resolutions for each area in real time.
Sarah Butler, Senior Associate with Praxis3 in Atlanta, GA conveyed  "the site visits performed in the fall of 2019 during design helped make possible the virtual walk through as Joe Kenney had advanced knowledge of the site, which he employed during design and coordination. We (Praxis3) are a digitally advanced design firm so for us it is easy to utilize a virtual process."
AutoNation and Rives Construction were comfortable and agreeable to the virtual site visit. AutoNation is a Fortune 500© company and is the largest US automotive retailer with over 300 locations in 18 states. AutoNation has been utilizing 3D laser scanning and BIM modeling of most of their retail locations.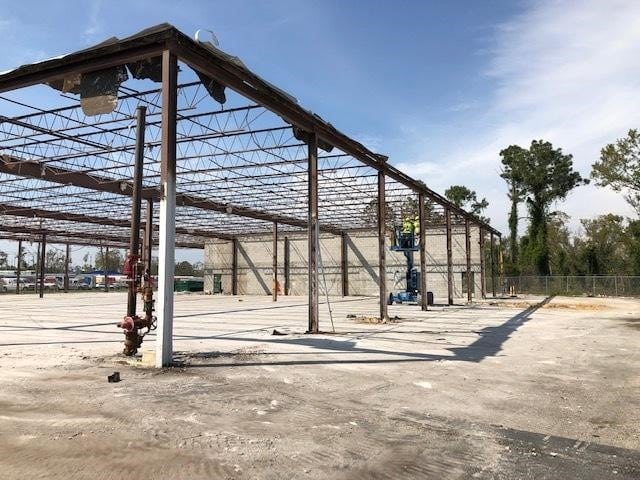 "The virtual site visit worked very well considering current events" said Joe Kenney. "We learned much from the process that we can employ when needed on future projects. We work diligently to be very responsive on all of our projects and would still prefer in-person site visits. The experience adds to our wide range of capabilities and expertise."
Written by David C. Brownell, Northeast Director of Marketing and Business Development