"The joy of brightening other lives, bearing each other's burdens, easing each other's loads and supplanting empty hearts and lives with generous gifts becomes for us the magic of the holidays." – W.C. Jones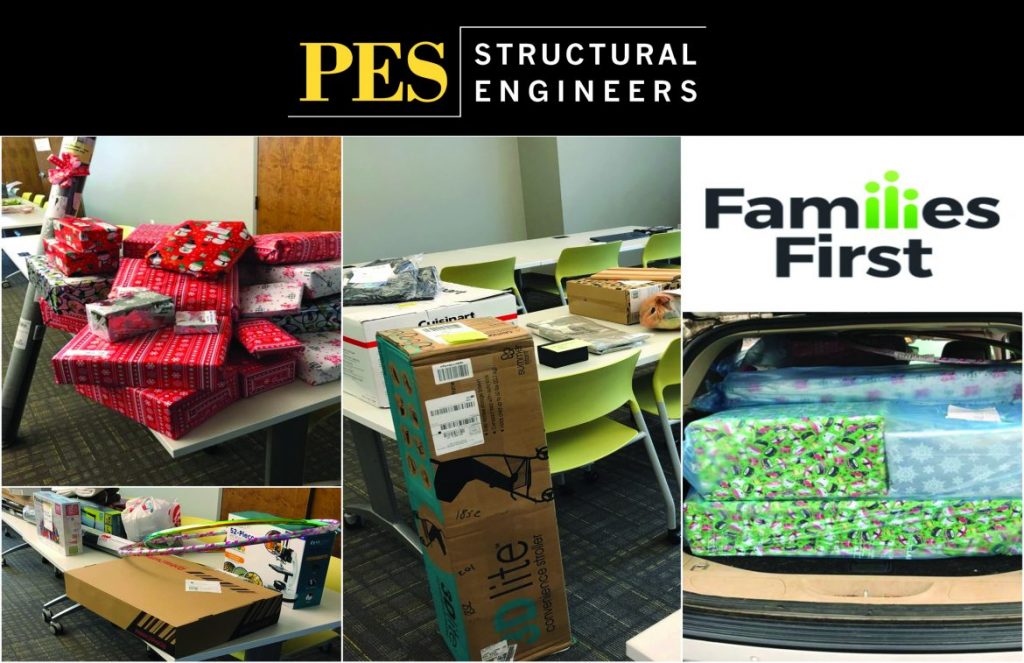 For our 2020 holiday community service event, we were blessed that we had the opportunity to be involved with Families First for the third year in a row and participate in their Adopt-A-Family initiative.  This year, we adopted two families, and with the generous donations from all our employees, we hope these gifts make their holiday season a little brighter.
Families First, for over 130 years, has been serving as an agent of change for families. They're there to help support parents, strengthen families, and counsel families. Whether it's by providing mental health support or supportive housing, Families First works to improve outcomes for children, youth, individuals, and families, no matter what challenges they may be facing.  For more information on Families First and how you can help, visit their website at familiesfirst.org.
From the PES family to yours…Happy Holidays!