David Aucoin, Senior Associate and leader of our West Hartford office, recently attended the three-day Industrialized Wood-Based Construction Conference 2019 (IWBCC) in Boston, Massachusetts.  Below are his thoughts and takeaways: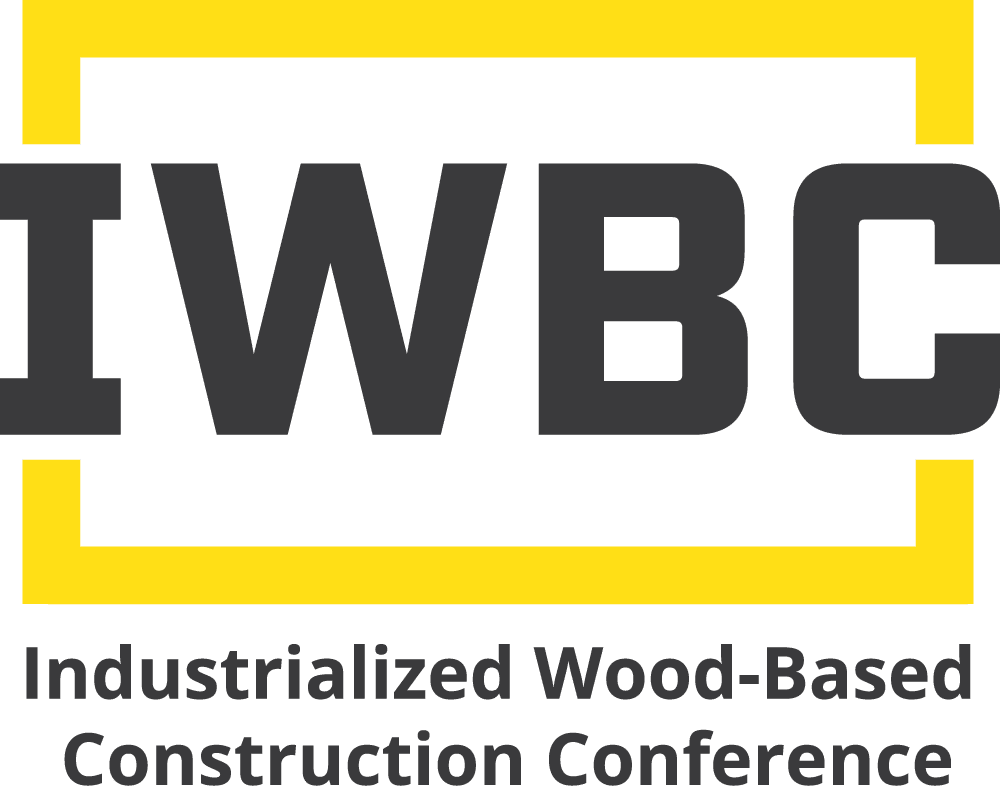 I started my conference sessions on Tuesday, November 5th with the morning keynote, John Burns, Founder & CEO of John Burns Real Estate Consulting, LLC discussing "Big Shifts in Home Building".  Mr. Burns shared three specific issues that have led to an increase in offsite construction.  Supply chain inefficiencies, lack of productivity gains and a shortage of skilled labor are all issues that have accelerated the push towards offsite construction.
Burns referred to the McKinsey Global Institute's 2017 report Reinventing Construction: A Route to Higher Productivity which uncovers the gap between construction and the rest of the economy, a gap that has grown to $1.6 trillion as other industries have doubled their productivity while construction has realized negative gains.  The negative gains in productivity across the construction industry translates to "providing negative value to the consumer."
Burns addressed concerns of a looming recession, noting that fundamentals will remain strong for the next 6 months despite the current length of recovery outlasting historic norms.  Burns believes a recession is more likely to occur in 2021 and will be similar in scale to the recession experienced in 2001.  Burns noted that more residential developers today are building single-family homes for rent because data validates that nearly 30% of renters are seeking detached housing.
The morning keynote continued with a presentation by Margaret Whelan, Founder, and CEO of Whelan Advisory LLC, entitled "Show Me the Money", and focused on construction trends impacting the lumber market.  An increase in offsite home building, a return to house sharing which was more common a century ago, and high-density suburban living are all impacting demand for raw lumber.  Whelan also commented about the challenges of attracting young people to our industry which remains a primarily paper environment compared to the digital world that students currently live and function.
In the panel discussion to follow, Dominique Briand, CEO of Structure Fusion, talked about "Re-Engineering the Supply Chain" in terms of a revolution.  Briand reminded attendees that simply by being present at the IWBCC "we are involved in this small revolution or want to be involved." Briand inferred that adaptation is nearly flat throughout the construction industry.  There is a steep learning curve with the complexity of many construction systems, and there needs to be fundamental changes to contracts to increase overall adaptability. Suppliers are currently the industry partners providing innovative solutions in areas such as mass timber construction.  However, a mature industry requires a shift in the innovation delivery towards solutions-oriented providers to allow the suppliers to focus on the volume that drives their business.
The next presentation focused on "Accelerating Offsite Adoption" and was presented by Craig Wesley, VP Business Development, Inphastos.  Launched in 2018 in Traverse City, MI, Inphastos has been focused on developing a digital business platform to enable broader market adoption of offsite residential construction.  The company's focus has been single-family residential but has moved quickly into low and mid-rise commercial buildings with their offsite fabrication platform.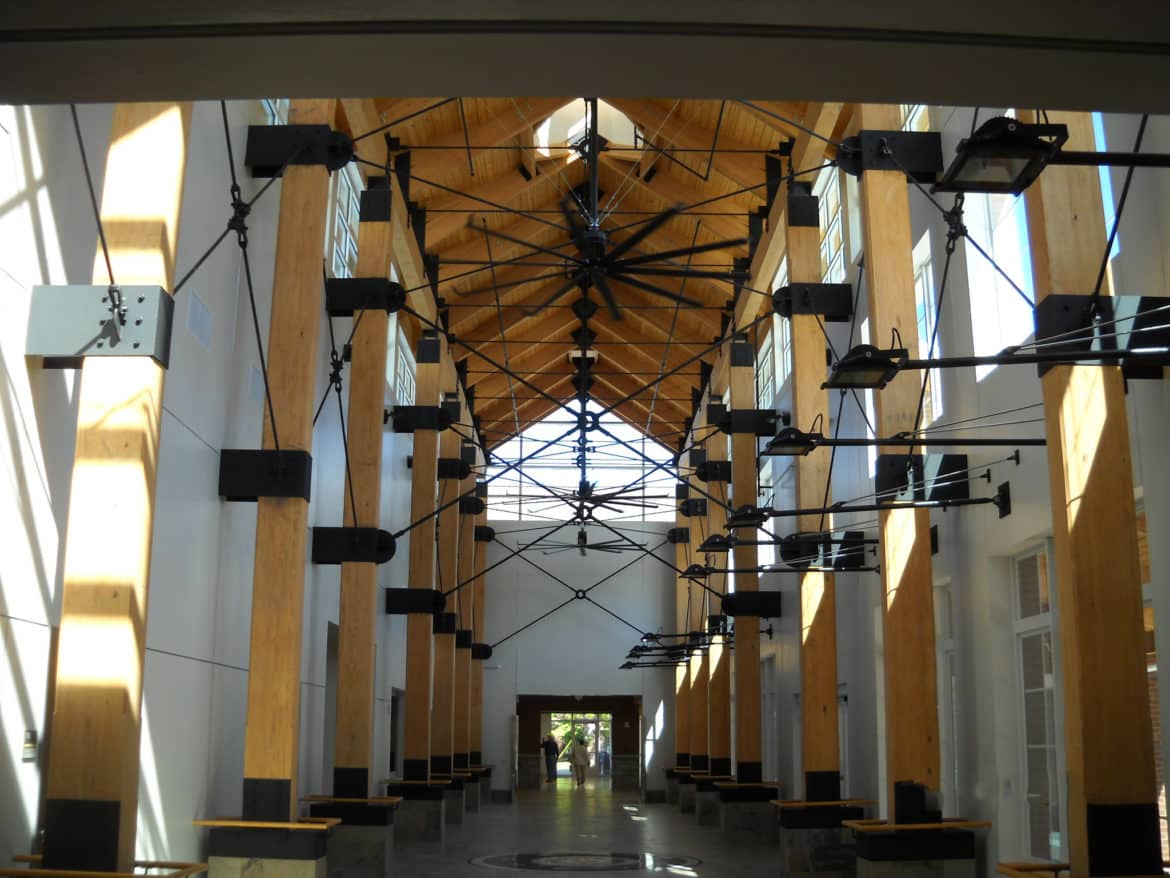 Wesley was the second presenter to refer to the McKinsey report – Reinventing Construction: Route to Higher Productivity, relaying that ambiguity is an opportunity to systemize.  Wesley stressed three keys to offsite adoption success – collaborate, execute, and iterate.  In his view, architecture and engineering have become commodities.  Drawings are often viewed as a product in the construction process rather than a service vehicle.  Poor drawings resulting from a low bid environment continue to undermine any project downstream. Offsite fabrication will facilitate flipping this process from a challenge to a positive outcome with a greater emphasis on the quality of drawings and construction.
The morning of November 6th began with a highly awaited keynote by Craig Curtis, Chief Architect at Katerra.  I anticipated the presentation titled "Applying Silicon Valley Technology to Design and Construction" to be incredibly forward-thinking, disruptive and was not disappointed.
Curtis began with a brief history about Katerra and the company's vision to transform the design and construction industry.  Michael Marks, CEO & Co-Founder of Katerra, had spent the majority of his career in Silicon Valley as CEO of Flextronics, #2 in consumer electronics manufacturing globally.  At one point, Marks had even filled in as Tesla's CEO while Elon Musk stepped away for a period.  After reviewing the construction industry in 2015, Marks was surprised to learn that developers had no control of the industry supply chain.
Curtis relayed that Marks initially set out to revolutionize the supply chain for The Wolff Company with his friend Fritz Wolff, Executive Chairman of and Katerra Co-Founder.  Marks identified an initial 30% savings for the developer by purchasing materials directly from suppliers.  However, Marks quickly learned that this supply chain model did not appeal to the contractors building the projects who opposed working with materials that were thrust upon them.  Marks understood then and there that Katerra needed to be the general contractor to effectively integrate the supply chain.
As chief architect, Curtis has helped craft a vision focused on mass customization, modeling after the success of the automobile industry.  With the supply chain baked into the process, all selections can be coordinated to develop a product line that looks great.  Manufactured assemblies are designed from the inside out, developed around the parts that are available instead of some infinite number of possibilities.  Katerra has further developed its own brand, Kova, for parts currently not available elsewhere in the marketplace.  What started as 40 people in January of 2016, Katerra has grown to more than 8,500 employees worldwide with half located in the United States.  Lord Aeck Sargent in Atlanta will become Katerra's 2nd design headquarters.
Curtis went on to discuss Kattera's market strategies and which sectors are best suited for their vertically integrated supply chain approach.  With approximately 15 million people living in garden-style multi-family products today, this has been the company's primary focus and initial offering to date.  Light commercial (warehousing) and mid-rise office buildings are the next targets of the company as these market sectors appear ripe for disruption as Curtis went on to explain.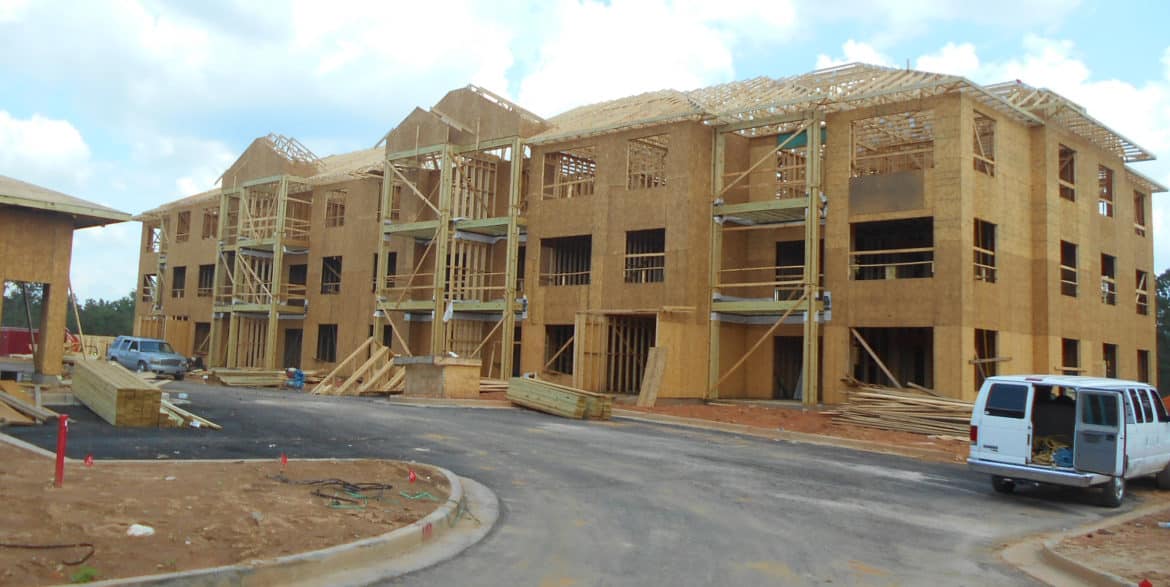 With garden-style multi-family development, Katerra is adjusting unit planning to match factory capabilities.  Additional efficiencies are gained by designing all mechanical services in the same wall panel in each unit to simplify assembly in the field.  With these rules in mind, Katerra is developing a catalog from which the developer will be selecting from a kit of parts.
In the warehousing market, Katerra is looking to provide a fresh alternative to tilt-up concrete which is the prevalent structural system in large distribution buildings.  The usage of Cross Laminated Timber (CLT) panels is more attractive, sustainable and will assist in reducing the exterior skin erection to as little as one-day.
In the Mid-rise Office sector, mass timber can deliver multiple climate benefits, such as less embodied carbon than alternative structural systems.  It is estimated that we need to build thousands of mid-rise buildings out of wood for the impact to be realized.
Curtis concluded with a couple of general observations of the market.  Katerra is making a significant investment in R&D while the overall AEC industry only invests about 1% of annual revenue. Overall, volume has been the key barrier to growing offsite construction with efficiencies realized only when manufacturing plants are constantly producing.  Lastly, panelization is preferred to volumetric modularization for its logistical advantages and desire to deliver across the country.
The final keynote was a presenter that I am very familiar with and have always found his presentations to be very thought-provoking.  Phil Bernstein is a Pioneer of BIM, former Vice President at Autodesk, and currently is an Associate Dean at the Yale School of Architecture and delivered his presentation entitled "New Models for Delivering Value in the Building Supply Chain."
Bernstein gave a brief history of design tools, technologies and their impact on the design and construction industry.  We have seen a shift from hand drawing, to CAD, and subsequently Building Information Modeling (BIM).  However, BIM has not proven to be the disruptor it was once anticipated to be.  After 20 years of adoption, BIM has in general only delivered better working drawings, as incomplete project information exchanges occur and 2D drawings remain the prevalent communication tool.  In the future, Bernstein believes our industry will evolve to what he coins a Data-enabled AECO to fully experience the paradigm shift needed to realize the productivity gains our industry is lacking.
Bernstein illustrated the discontinuities in information exchange that occur between each phase of design and construction.  In the initial phases of a project, designers have the most knowledge of the project.  Subsequently, contractors join the team and quickly immerse themselves to get up to speed as quickly as possible.  At the completion of the project, the contractors leave with the minimal handover of information to the building operators despite having gained the most knowledge on the project.
Bernstein makes the case that construction projects need to be delivered based on outcome performance and incorporate value-generation strategies.  In contrast, by focusing on the lowest cost, the delivery of the building is commoditized through a sub-optimized value proposition.  Bernstein highlighted current trends and innovations hitting the industry to deliver increased value. Scaled Robotics is just one example of a startup focused on improving construction quality.  Robots guided by Lidar scanners canvass the construction site to obtain laser scan data to be cross-referenced against the building information model in real-time.