TPC River Highlands in Cromwell, Connecticut is southern New England's jewel that members of the Tournament Players Club adore and is home of the PGA Tour's Travelers Championship. PES Structural Engineers was thrilled to be part of the design team lead by Chapman Coyle Chapman Architects of Atlanta, GA which included the much-added benefit of being so geographically close to the site with our West Hartford, CT regional location.
The new clubhouse is a state-of-the-art multi-level facility of approximately 40,000 square feet, replacing the smaller original facility of 14,000 square feet. As you enter the inviting front doors, you arrive at the upper level which has a large function meeting/dining room and an expansive member's grill, both spaces have outside wrap around decks for entertaining and viewing of play on the 18th green and much more of the facility.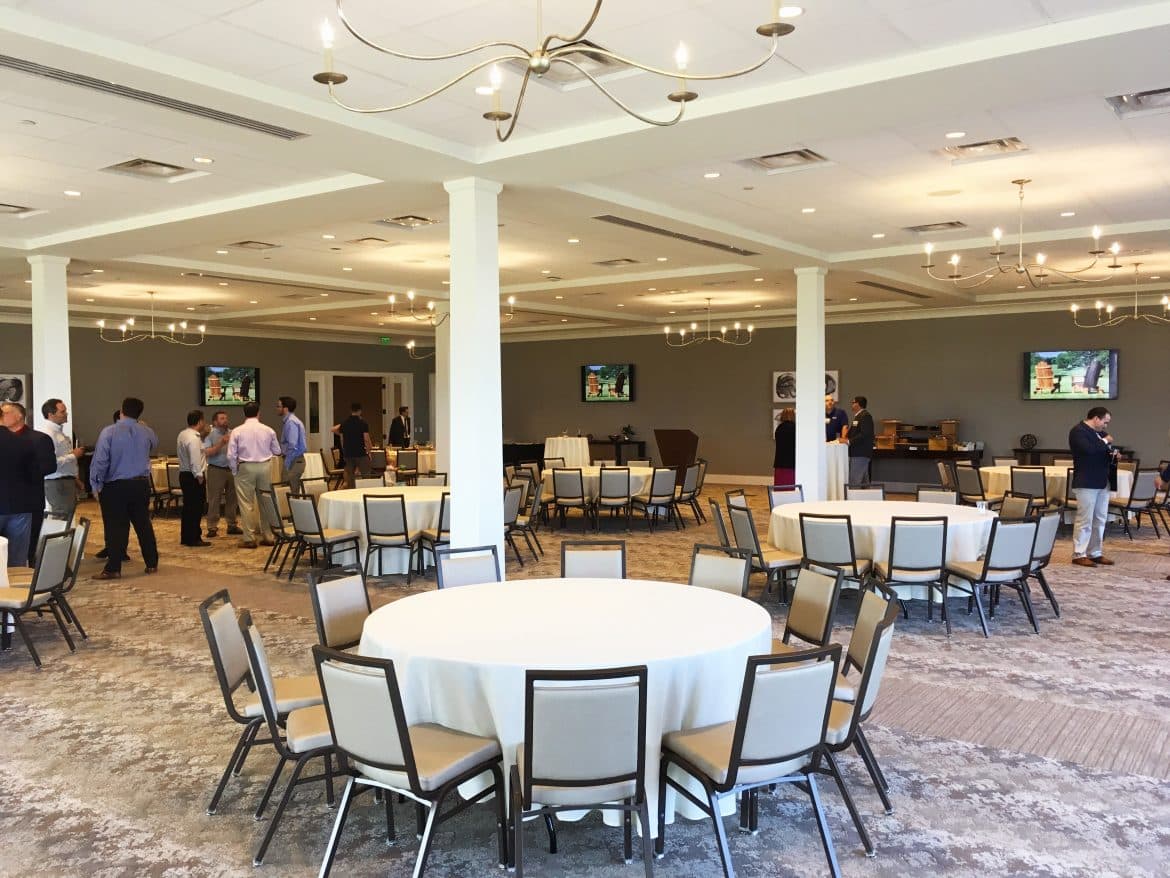 The pro shop is at a mid-level as you descend to the women's and men's locker rooms on the lower level which also hosts a banquet/meeting space with a walkout to a grade-level patio.  The lower level has seating for over 300 guests.  Inside the locker rooms are areas for players to relax and socialize, catch updates on TV's or even play a friendly game pool, ping pong or cards.
The incredible execution and attention to detail of construction was skillfully constructed by Bartlett Brainard Eacott of Bloomfield, CT.
BBE had a formidable goal of working within a very tight budget along within a 10 ½ month construction schedule that had no margins for error. BBE completed the entire project 8 weeks ahead of schedule. Truly an amazing accomplishment.
Taylor Landry, Assistant Project Manager for PES shared his TPC River Highlands project thoughts:
"Working on the Tournament Players Club River Highlands project was a great experience. I have never been involved with a project where PES, as the structural engineer, has had so much interaction with the architect (Chapman Coyle Chapman Architects), contractor, (Bartlett Brainard Eacott) and even the subcontractors and the owner (TPC and PGA of America). From beginning to completion, it was a true team effort. There was never any finger pointing and everyone's main concern was getting the project done on time and getting it done right. Last week when I was able to see the final product, I was very impressed. Even though we had gone on multiple site visits, I did not expect the space to be as large and as open as it was. BBE did a great job bringing CCCA's design to life."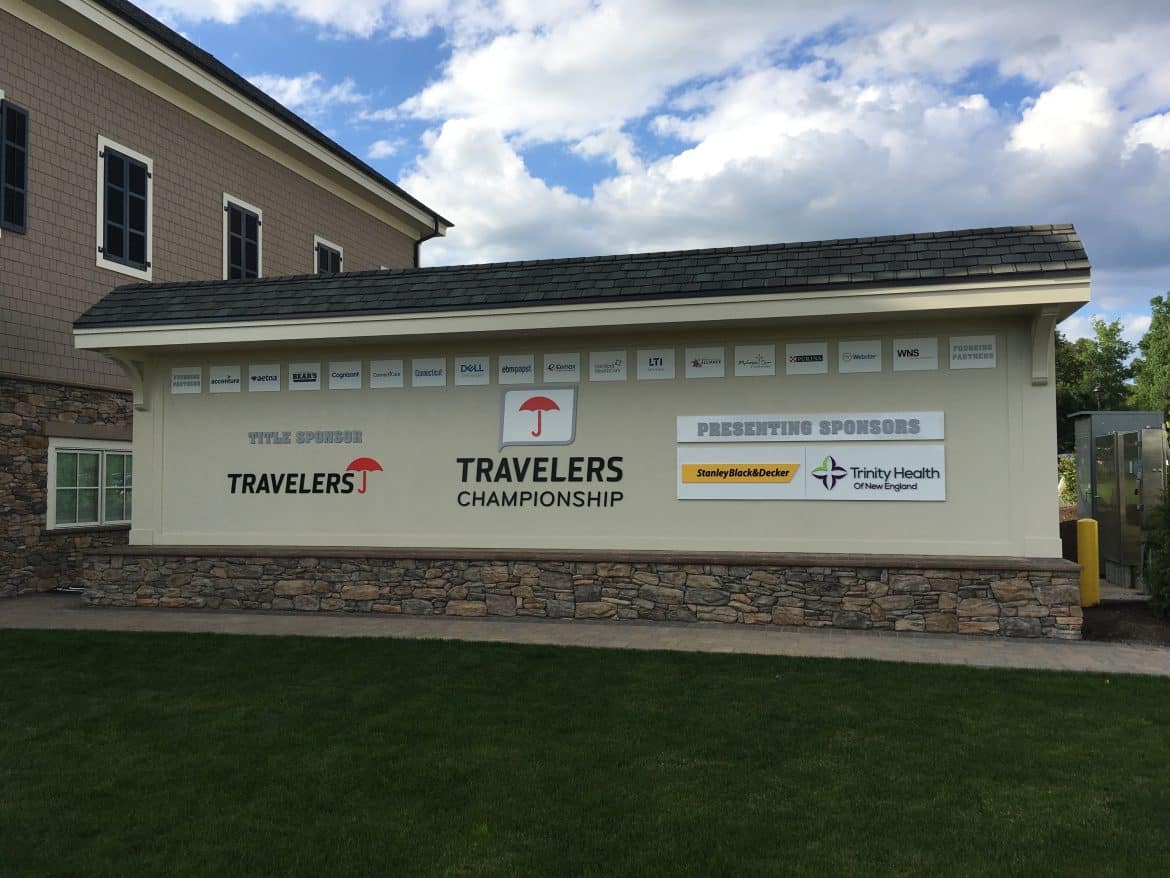 This week the Travelers Championship comes to Cromwell, CT and many tour players, caddies, PGA personnel and family members will get to experience the new clubhouse for the very first time. We are certain that like ourselves and everyone that was part of the dynamic design and construction team, that they will be very impressed and will look forward to many future visits to the greater Hartford area.
Enjoy this clubhouse preview of Bubba Watson visiting the TPC River Highlands new clubhouse for the first time https://www.instagram.com/p/BynZMTqlgXb/?igshid=1p2jhn8x2hoa4