PES Structural Engineers, Inc. (PES) is pleased to announce that Sarah Scarborough, P.E., S.E. has been promoted to Associate.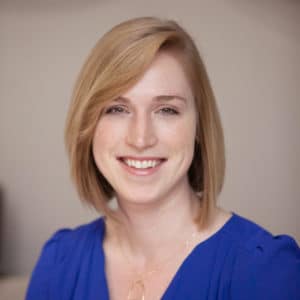 A 10-year veteran of PES, Sarah serves as the Quality Assurance Manager. She is engaged in the company's development and implementation of internal processes and standards and assists in overseeing the company's continuing education and onboarding programs. Sarah is a licensed structural engineer and also serves as Project Manager on a variety of project types ranging from hotels and industrial buildings to senior living facilities and high-end automotive dealerships.
Sarah joined the firm as in intern while completing her Master's Degree. She is a graduate of the Georgia Institute of Technology with a Bachelor of Science and Master of Science in Civil Engineering with a focus in Structures.
Sarah serves as the Programs Director for the Structural Engineers Association of Georgia, is involved with the Georgia Community of Practice of the Lean Construction Institute, was named the 2020 SEAOG Young Engineer of the Year, has been a featured presenter at the NCSEA Structural Engineering Summit, and was most recently recognized as one of ACEC Georgia's 50 Women in the Know.
When Sarah's not at work she enjoys running, traveling, playing bocce, and is currently pursuing her WSET Level 1 Award in Wine Certification.
Sarah can be reached at sscarborough@pesengineers.com. About PES Structural Engineers PES Structural Engineers, Inc. (PES) is one of the largest single-discipline structural engineering firms on the East coast, headquartered in Atlanta, Georgia with a regional office in West Hartford, Connecticut serving the Northeast AEC community.  Founded in 1988, we possess a deep and diverse knowledge of all structural systems and building types. We are recognized for our experience, excellent client relationships, and history of delivering reliable design solutions to our clients. At PES, we exist to enrich lives with structures, consult with our clients to engineer safe and efficient buildings and other structures, and succeed by providing our clients with the best level of service and technical expertise.
Keep up to date with what is happening at PES via www.pesengineers.com, LinkedIn, or via @PESengineers_ATL and @PESengineers_NE on Twitter.