Renovation means to "restore to a good state of repair". In other words, dilapidated or poorly maintained buildings are sometimes considered to be in a state of disrepair.  To renovate a building means to resurrect that structure from a condition of disrepair.  Renovations can be subtle, improving on the existing building.  Or, they can be drastic, much like a remodel.  At PES Structural Engineers, we have extensive experience collaborating with numerous architecture and general contracting firms on successful renovation projects.  We understand the budget and time constraints that these clients face and the importance of finding creative solutions to design and field challenges on what are often complex, and sometimes historically profound, facilities.  Some of our notable projects include: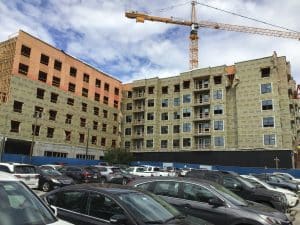 Flatiron Building Renovation – Atlanta, Georgia
PES provided the structural design for renovations to the historic Flatiron Building at 84 Peachtree Street.  The existing 40,000 square foot, 11-story slender, wedge-shaped building utilized iron framing with masonry walls and elevated floors consisting of clay tile spanning between beams with a 6″ sand bed on top. This type of structure was only used on a handful of buildings in the late 1800s and early 1900s and was certainly unique to work with. The scope of work included a preliminary condition survey prior to demolition to provide feedback on what was required for the structure; providing a final condition survey after the demolition was complete for the existing structure; providing reinforcing details for the existing structure in order to restore the structural integrity of any members that were affected by the wear and tear of the existing building; and provided observation of the installation of any reinforcing added during construction.  Now called Flatiron City, the structure houses technology tenants such as the nation's second Microsoft Innovation Center, the Women's Entrepreneur Initiative, Launch, and Aegex.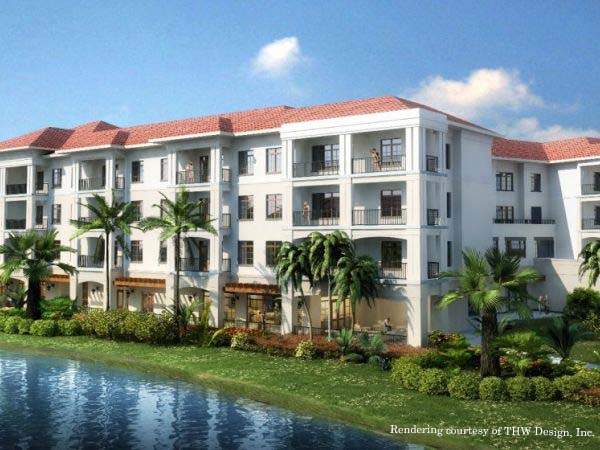 La Posada Independent and Assisted Living – Palm Beach Gardens, Florida
PES provided the structural design for renovations and additions to an existing Life Care Community in the high-end area of Palm Beach Gardens, Florida. The goal of the project was to develop a new residential building with resort-style amenities on the first floor, that offered new options for existing and new residents.  Mallorca is a new four-story building with 54 independent living residences totaling 77,000 square feet and features contemporary studio, one-bedroom and two-bedroom residences with full kitchens and private balconies.  A new 3,500 square foot Wellness pavilion created an aerobics area and training equipment adjacent to the pool.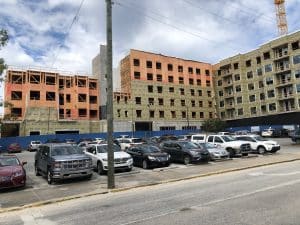 Lettie Pate Whitehead Evans Administration Building – Atlanta, Georgia
PES provided the structural design for renovations of the historic Lettie Pate Whitehead Evans Administration Building on the Georgia Tech campus. Known as Tech Tower, the total project area was approximately 40,000 gross square feet.  The building's mechanical and electrical infrastructure were updated to improve energy efficiency which meant that new penetrations were required in the existing masonry and timber walls. In addition to establishing shared program elements at the building's core, a new stairwell was added, an asbestos abatement was done, and a new sprinkler system was added. The project also included renovation of administrative suites for two of the institute's colleges.
W Hotel Ft. Lauderdale – Ft. Lauderdale, Florida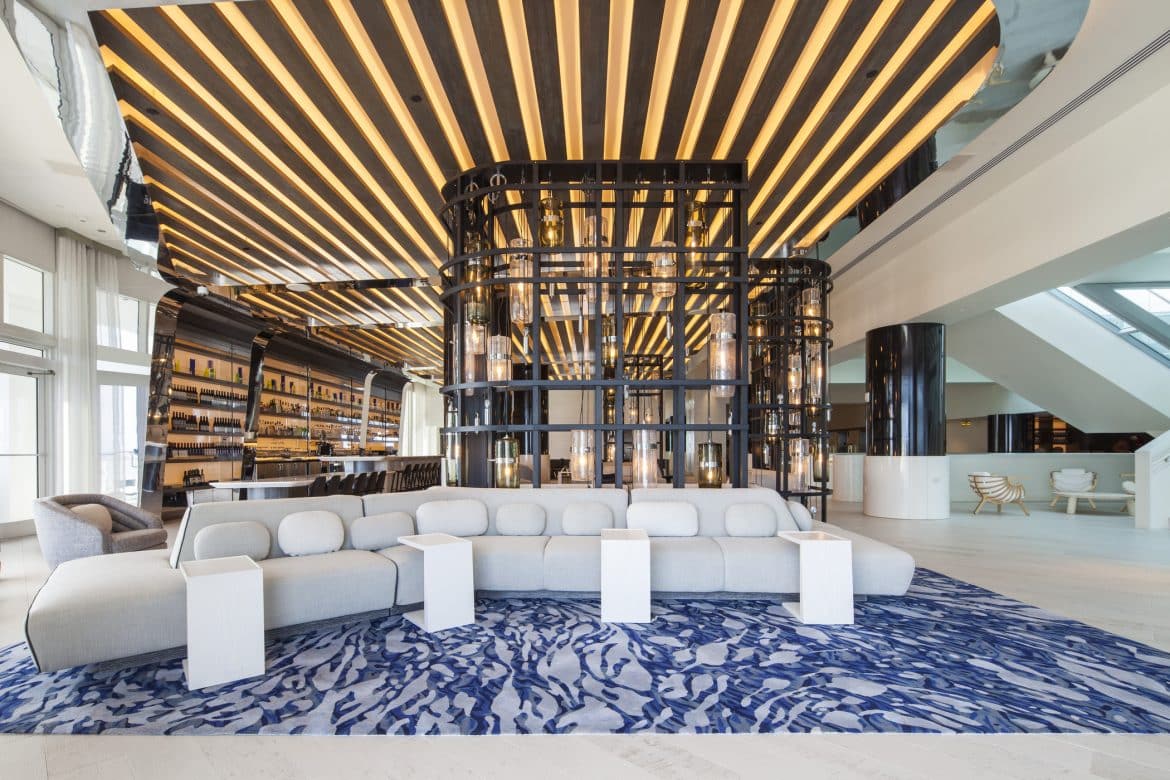 PES provided the structural design for the renovation of the W Ft. Lauderdale Hotel and Residences.  The renovation included converting a portion of the parking garage on the fourth floor in Building B to a 4,000 square foot junior ballroom with bathrooms, pre-function space, a warming kitchen, and service areas. It also included renovating the hotel arrival lobby, the grand porte-cochère, and exterior hardscape and new pool pavilions of the fifth floor. All 517 guest rooms, suites, rooftop pool and meeting spaces were updated to meet the hotel's new vision.
Contact Travis Paul, P.E. at tpaul@pesengineers.com to discuss your renovation needs.