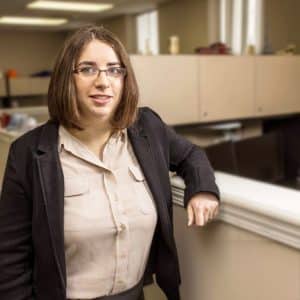 PES Structural Engineers, Inc. is excited to announce that Andrea Goldstein, E.I.T. has been promoted to BIM Specialist.
As the BIM Specialist, Andrea will focus on continuously improving our BIM processes.
Since joining the firm as an Intern in 2015, Andrea has been an integral part of our Technology Committees, as well as assisting in training new employees.
She will continue to serve as a Project Engineer, designing concepts for a variety of projects ranging from industrial facilities and municipal spaces to mixed-use developments and multi-family housing.
Thank you, Andrea, for your dedication to continually making us better.